03-01-2020, 08:47 PM (This post was last modified: 03-01-2020, 08:49 PM by Crazyjdawg.)
With the competition in the OF this year, Aquino really needed to come out firing on all cylinders in order to capture a starting position, or even a bench position, in the outfield.

The number of outfield slots on this team may be restricted to 5. We need to keep Barnhart, Casali, Votto, Moustakas, Galvis, Suarez, Farmer, Castillo, Gray, Bauer, Desclafani, Miley, Iglesias, Lorenzen, Garrett, Stephenson, Romano, Reed and 2 more bullpen arms (Biddle and Sims, perhaps).

That leaves 6 slots. I think they're going to want to carry a back up shortstop like Blandino or maybe Van Meter (if they think he can play SS), which would leave 5 slots for the outfield.

His competition is fierce, with Castellanos and Akiyama both locks to make the roster. That leaves Ervin, Winker and Mark Payton, their rule 5 draft selection, along with Jankowski and Schebler to compete with Aquino for the final 3 spots.

Winker is virtually a lock based on his previous success in the majors. I think there's an argument that Winker could be sent down the minors, since he has options remaining, but his OBP potential is just too strong for a team that needs OBP more than anything.

Jankowski and Schebler are likely not making the roster, cuz they're just generally pretty bad players with little upside. So the choices come down to Ervin, Payton and Aquino for two slots.

And this is where I think Aquino loses out because Ervin has no minor league options available. Meaning if he doesn't make the roster, he has to go through waivers before we can re-assign him to the minor leagues. And if Payton doesn't make the roster, he must be returned to the Athletics, as per the rules of the rule 5 draft.

Aquino, on the other hand, has 1 minor league option left.

So, in order to justify the Reds losing Payton or exposing Ervin to waivers, Aquino basically had to come out and prove that he was absolutely the August Aquino and not the September Aquino.

And he just hasn't done that.

Not even close.

He's currently batting .000/.143/.000 with 5K, 1 BB in 12 ABs.

Compared to Payton's .375/.444/.438 with 1 K, 2 BB in 4 K, 2 BB in 16 ABs
And Ervin's .500/.500/.1000 with 2 K, 0 BB in 10 ABs.

I know it's very early. There is still about 75% of the spring training season remaining. But, through the first 8 games, it's becoming more and more likely that Aquino will begin the year in AAA.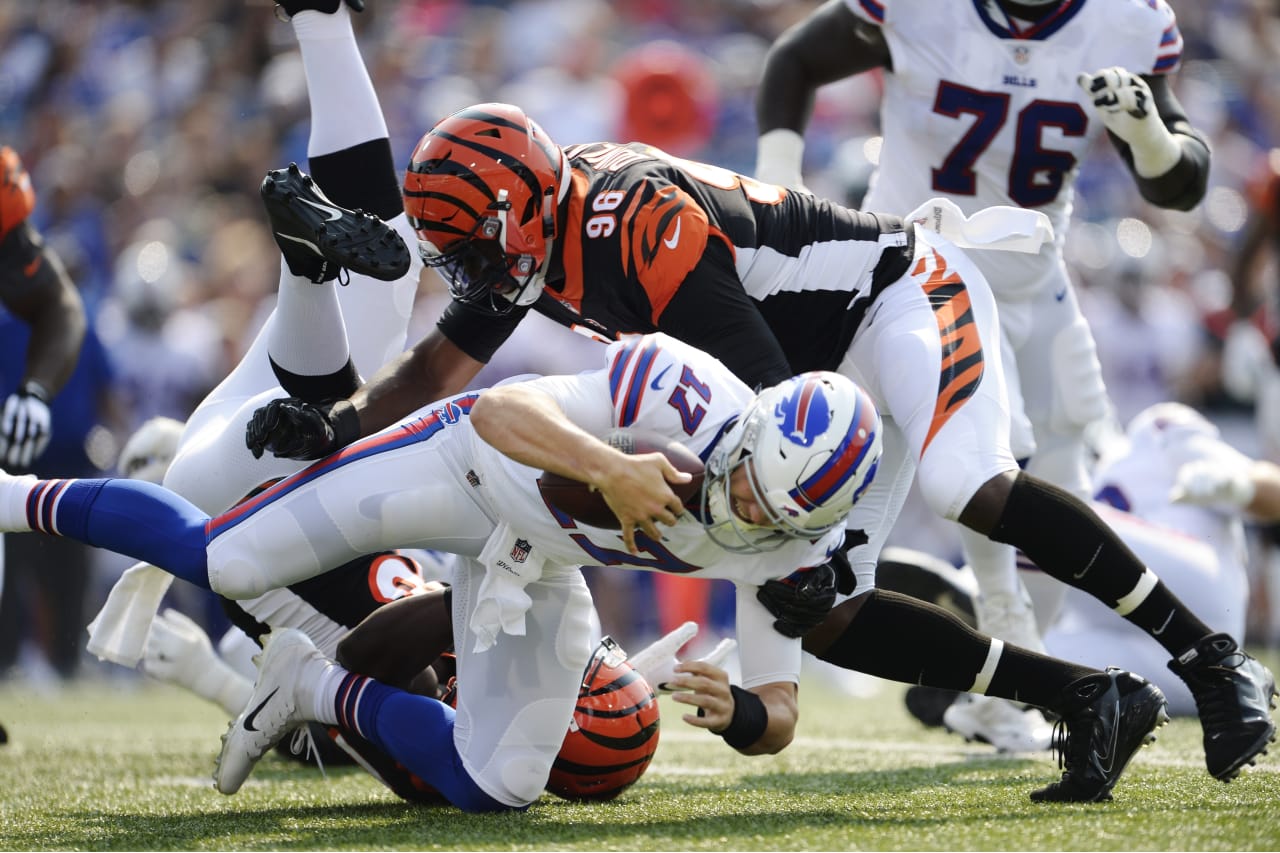 Original Bengals Message Board:
Join Date: Feb 2008
Location: Cincy
Posts: 10,641
Rep Points: 22028