I call this draft the "fix the offense in one off season" mock draft.
Round 1:
Joe Burrow is obvious. No need to even talk about him. He's the pick and he should be. Chase Young is a great player, but he won't transform this team for the next decade that Joe can.
Round 2:
I was honestly surprised to see Jefferson in the 2nd, which is why I pounced. His stock was undeniably padded by having Joe Burrow as his QB, so why stop now? The man is the king of the jump ball and he runs a pretty route as well, especially over the middle where he can hang on to the ball (see the play where the Clemson player was ejected for targetting)
Clemson's James Skalski was ejected for targeting on this hit.#NationalChampionship

[Must be logged in to view this link]

— SportsCenter (@SportsCenter)

[Must be logged in to view this link]
Round 3:
I was looking at either LB or OT here, as they both likely need a new starter. However, the LBs just weren't there. I decided to go with Trey Adams because he's a big OT that has played LT for most of his career. I think he transitions over to RT in the NFL, but having a body that big with the athleticism that he has is not common.
Round 4:
Again, was not impressed with the LBs available, so I went with another stabilizing presence on the Oline. Bredeson could plug into RG and likely improve the position, further ensuring that Burrow is protected.
Round 5, 6 and 7:
Finish the draft by filling roster spots on defense. I don't expect these guys to be starters or even defensive contributors in their first year, but could get there over time. This draft was all about the first 4 rounds.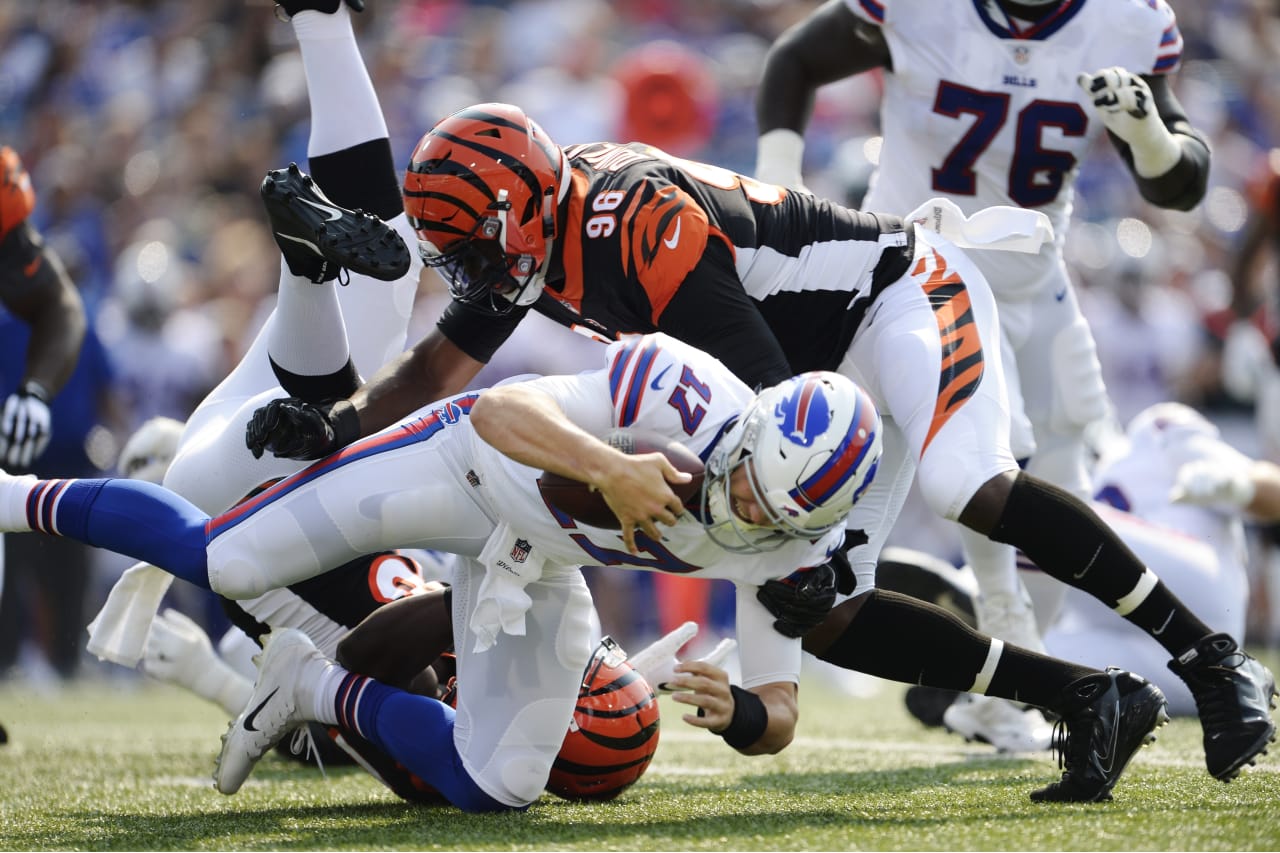 Original Bengals Message Board:
Join Date: Feb 2008
Location: Cincy
Posts: 10,641
Rep Points: 22028