My turn to start a Joe Burrow thread.
So I submit this. Joe "Big Bird" Burrow.
Ole Boy's feet are huge. I also want to say that this painting just makes me want to punch him in the throat more than I already do.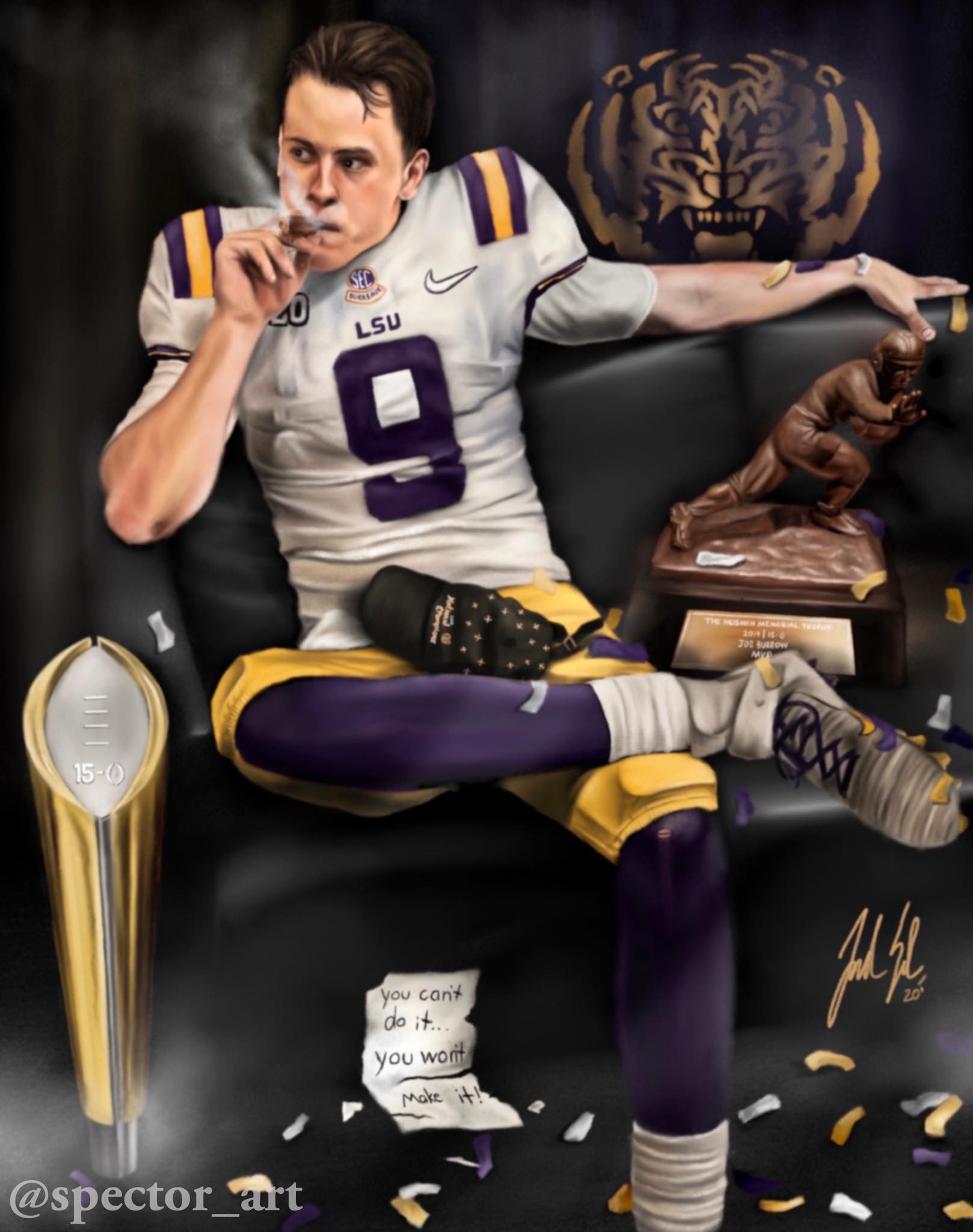 I'm just gonna go find a cash machine.